Analyse movements, capture data, mitigate risks. This is the next generation of Job Dictionaries.
Work related musculoskeletal disorders are the leading WHS problem in Australia. Epigroup has partnered with Principia Technology to use cutting-edge motion capture technology to revolutionise job dictionaries.
What is a Job Dictionary?
A job dictionary is a document used in various workplaces to log the specific tasks associated with a manual role and any potential risks to the worker. It outlines the physical, mental and environmental demands of a task, so that we can evaluate the risks of sustaining musculoskeletal injuries and/or developing a musculoskeletal disorder. Job dictionaries are typically photographs with descriptions, but to truely understand physical loads, we need a thorough understanding of workplace biomechanics. That's where we're shaking things up.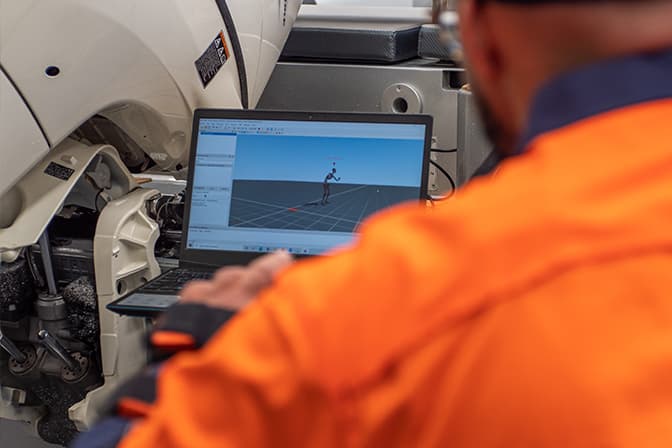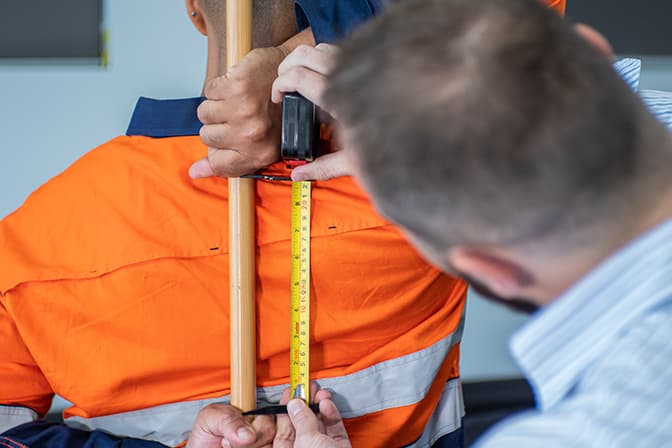 Why Do We Need Job Dictionaries?
Safe Work Australia recently reported that work-related musculoskeletal disorders (WMSD) are the leading WHS problem in Australia, and cost our economy $24 billion dollars in 2015. According to AIHW, MSDs affect 6.9 million people; couple this with our ageing population and the risk of workers sustaining a chronic MSD is high. Employers need to understand the factors that cause injuries, which is where our state-of-the-art 3D job dictionaries come in.
How Are We Advancing Job Dictionaries?
We've partnered with Principia Technology to create a new generation of job dictionaries. By combining Epigroup's WHS expertise with Principia's MSD knowledge and motion capture XSENS suit, we can identify tasks that produce the highest risks. The 3D technology and data management system will help you understand:
the risk of employees sustaining a musculoskeletal injury across each joint of the body
the most difficult postures and work tasks
the postures sustained for the longest period of time
the postures in which the highest loads are suspected.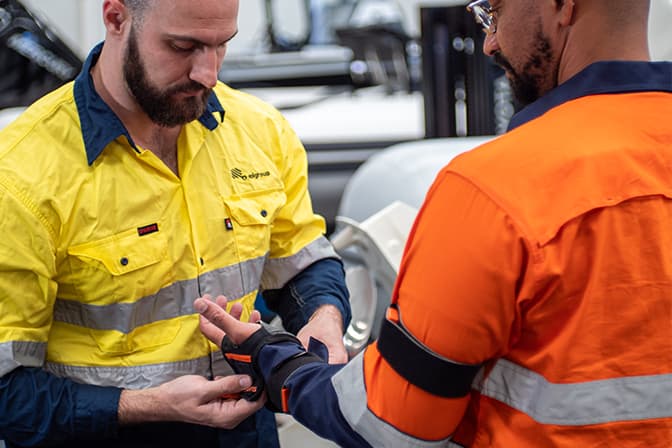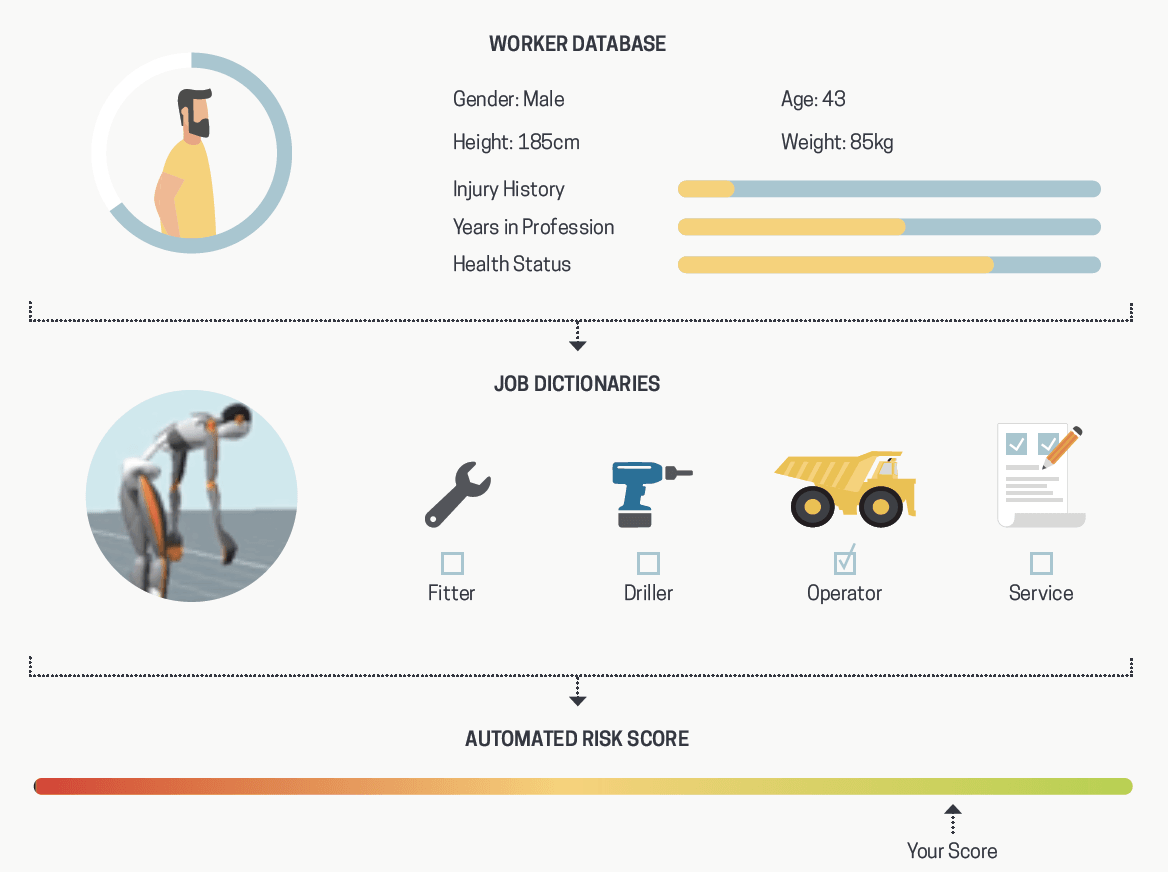 How is the Data Represented?
The XSENS suit accurately records the movement and joint angles of workers in real time. The data is visualised with an animated avatar, as well as graphically for the desired segment or joint you want to observe. All of the data can be further exported and processed in a variety of formats. If you want to delve deeper into how personal factors can influence injury, we can combine this physical data, with individual factors, including age and physical fitness to show you:
the optimal hours of rest and impact on cognitive awareness
full descriptive statistics of the posture and movement data
individual readiness to perform
operational risk scores.