Safety Culture Surveys
Survey and benchmark your safety climate. Then improve your WHS culture.
Our empirically validated safety culture surveys will give you stats and facts you can count on. Tap into the expert insights and support you need to transform your company's safety climate.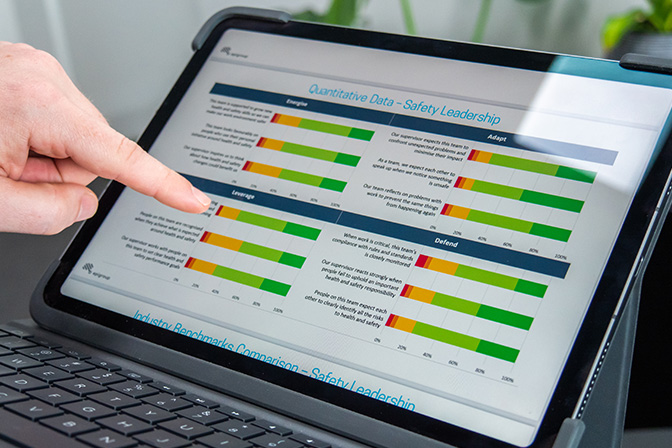 Deeper, more reliable safety culture surveys and insights.
Not all safety culture surveys deliver what they promise. Ours do. They're backed by proven research and science and, just as vitally, they're customised and interpreted by our industrial psychology and WHS experts to ensure you get a clear, validated picture of your safety climate and culture. Meaningful insights you can trust, practical improvements you can action.
Extract maximum value from your surveys.
Want to get a safety climate snapshot? Or benchmark against your industry? Or track your changing safety culture? We'll tailor our surveys and organisational psychology support to suit. Reports and recommendations. Workshops and dashboards. Our team will help you drill down into the quantitative data, qualitative feedback and the most complex intersections between people, plant and processes.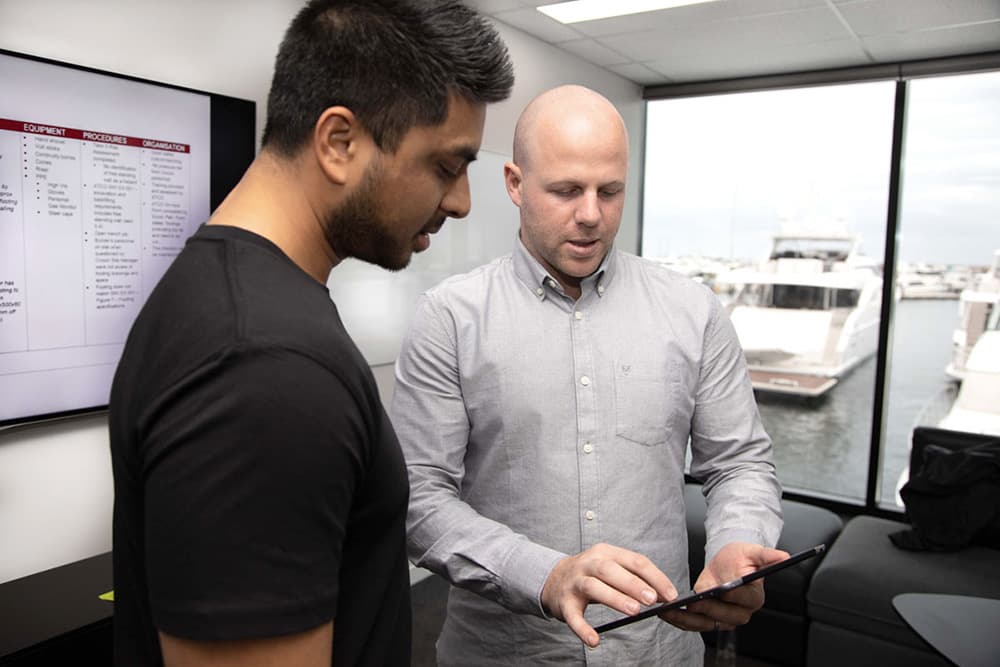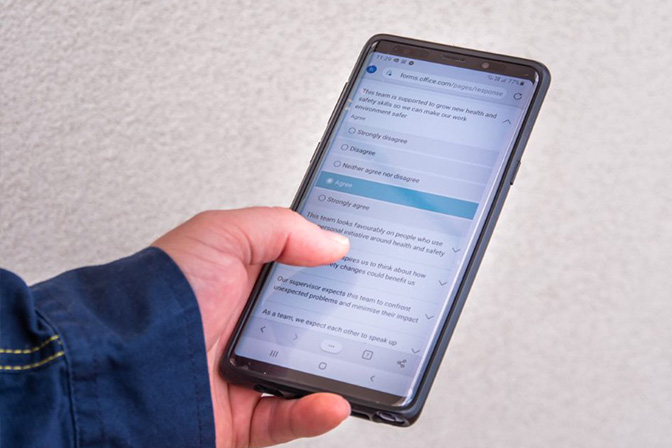 Protecting anonymity and validity throughout.
Our surveys can be completed in a matter of weeks – fully customised, branded for your business and accessible to everyone online, including in the field on tablets and mobiles. We'll work with you at every stage to ensure anonymity and validity, from promoting your survey internally to turning your safety climate insights into safety strategy, training and leadership programs.
Is your safety culture visible or invisible? Find out the difference and why it matters…