Safety e-Learning
Create a deeper understanding with custom e-Learning resources.
Without question, workplace health and safety e-Learning is highly effective. Add custom interactivity and gamification to the mix and you can take engagement to a whole new level.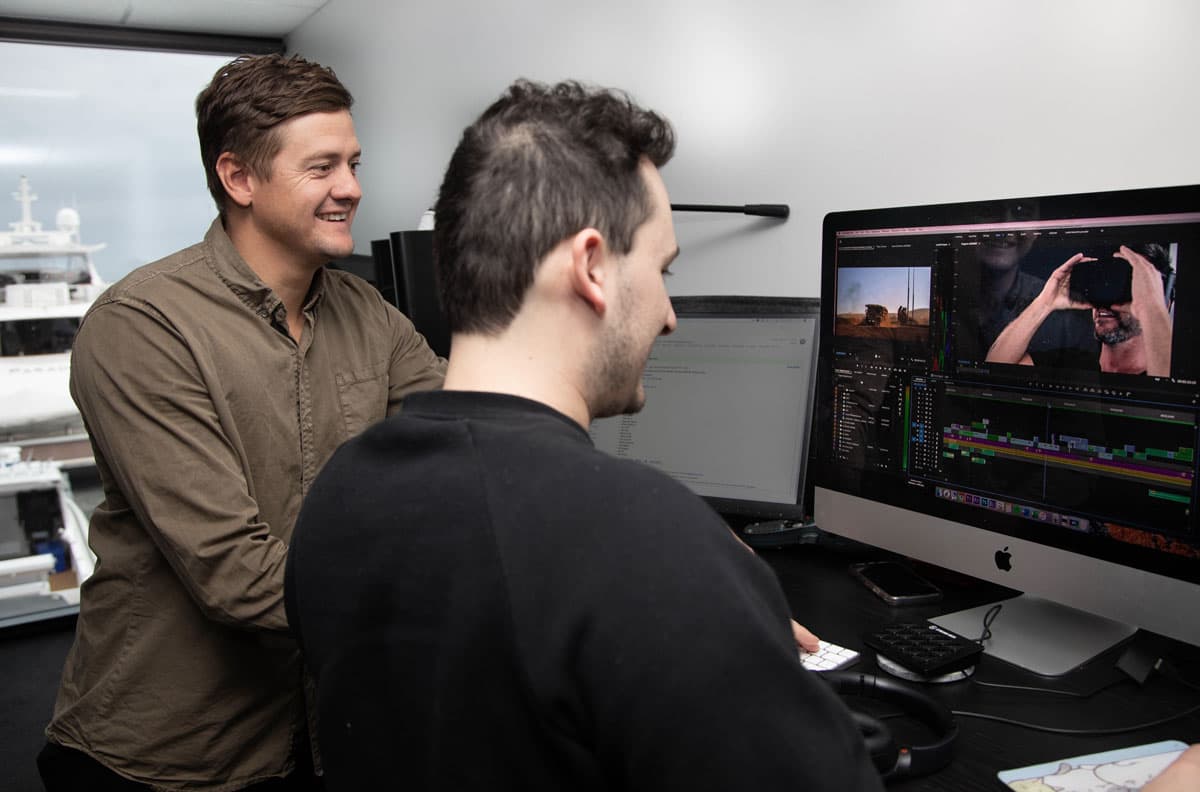 Explore the e-Learning options, then customise
Talk to our e-Learning specialists about your unique workplace health and safety training requirements. Then, watch the design and development magic happen. We'll create a custom e-Learning solution that educates and empowers your people, delivering the measurable WHS outcomes you're looking for.
Goodbye boring PowerPoints. Hello 100% engagement.
Full e-Learning campaigns. Clean and simple learning management system (LMS) solutions. Virtual reality e-Learning. Dynamic quizzes and games. With a combination of frontline industry know-how, WHS expertise and the smartest of e-Learning production smarts, our team can bring the driest and most technical of WHS information to life.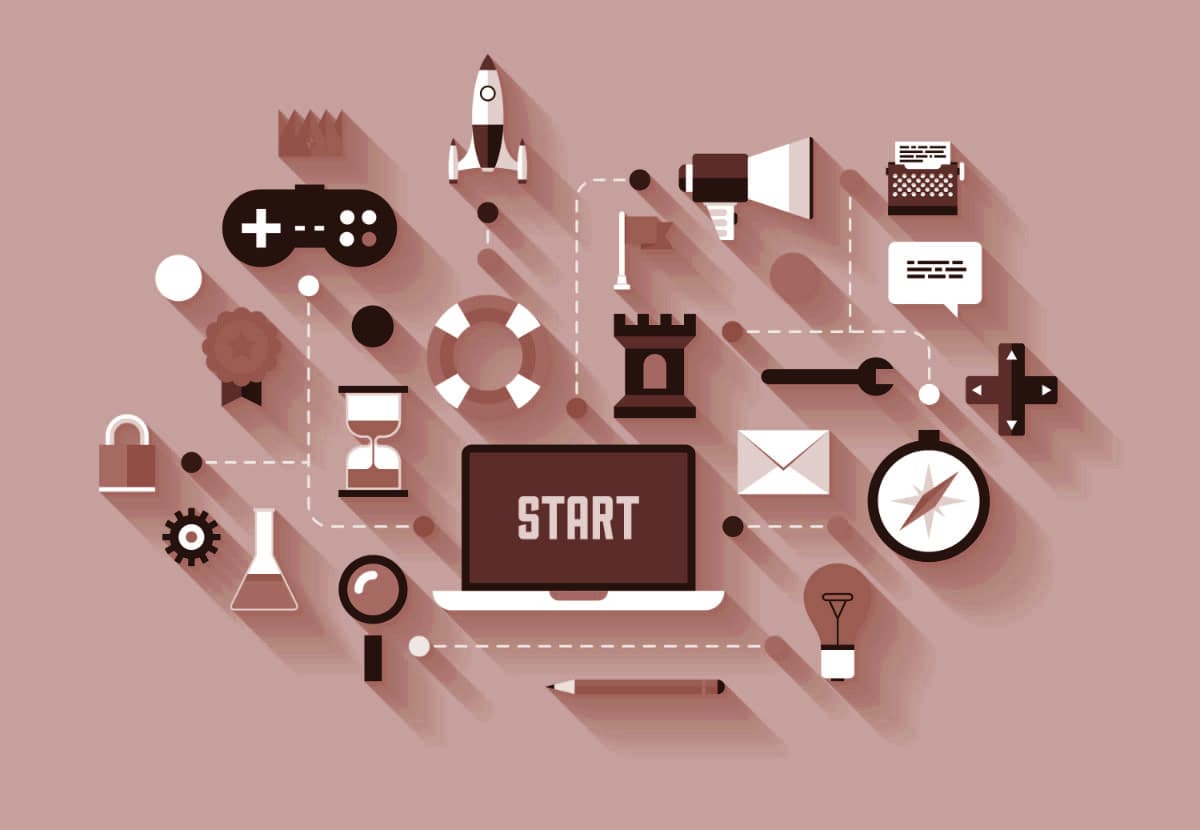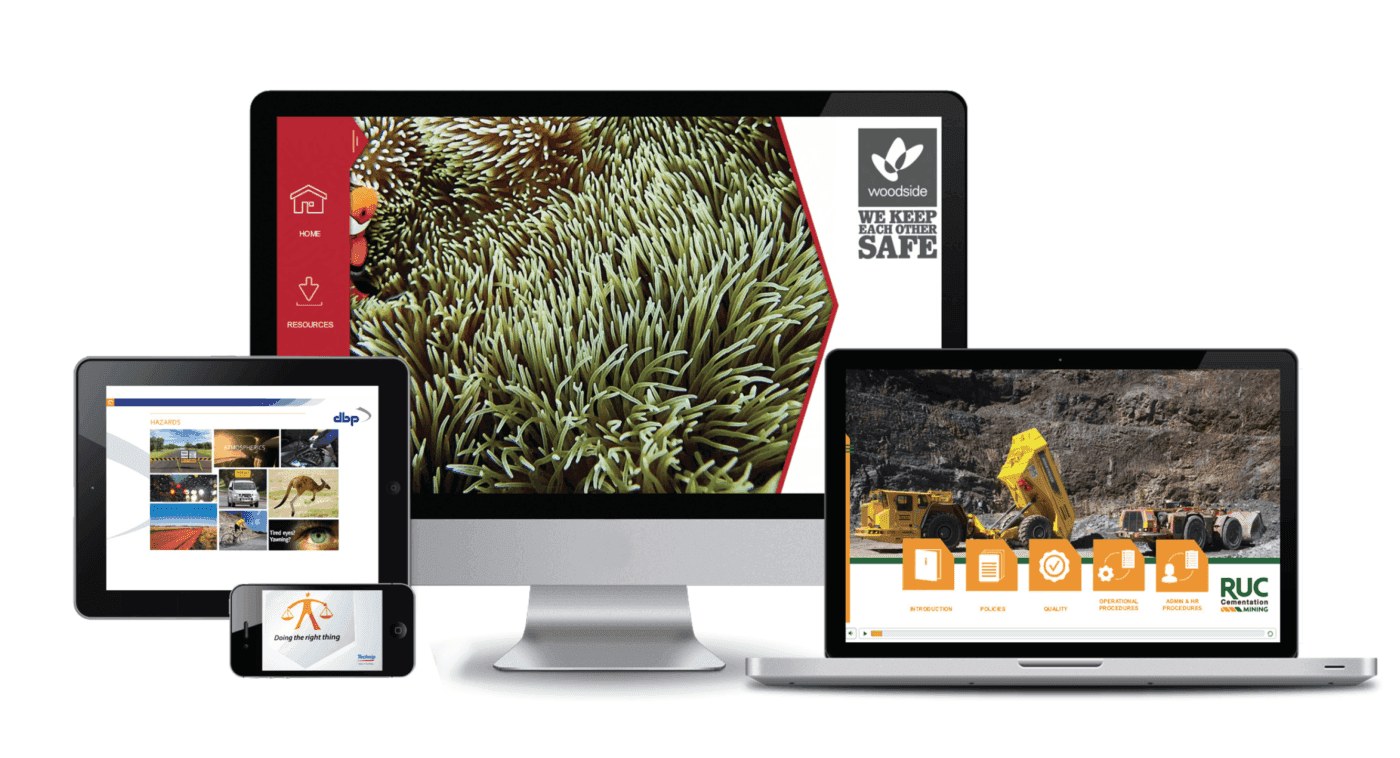 Woe-to-go custom e-Learning production
We offer custom solutions to suit all budgets, as well as your communication and technical requirements.
Basic. Our entry-level e-Learning modules.
Intermediate. More advanced, more dynamic.
Advanced. For complex e-Learning challenges.
Basic: Our entry-level e-Learning modules
Clean, simple and linear design and interface
Voice-over narration
Text, photos and graphics
Basic multiple-choice tests
Customised templates (branded for your business)
Intermediate: Dynamic and interactive
Interactive pages, with video throughout
Voice-over narration
Animated text, photos and graphics
360˚ walk-around viewer
Advanced knowledge checks
Advanced: Complex, immersive e-Learning experiences
Non-linear and blended e-Learning paths
Mapping to practical content
Game-style knowledge checks
Interactive 360˚ knowledge checks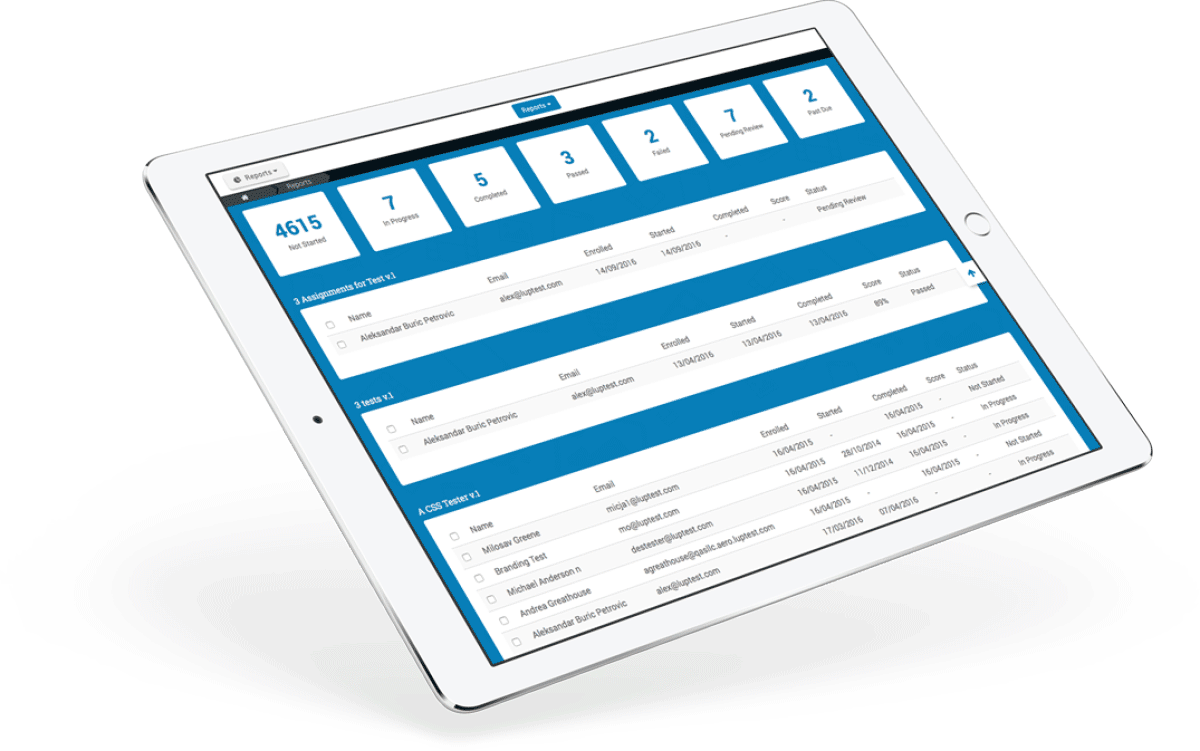 Learnupon learning management systems (LMS)
We've partnered with leading LMS provider LearnUpon to offer our clients a fully managed LMS to host and deliver your custom e-Learning modules. Our Learnupon LMS solutions enable you to:
Develop and deliver e-Learning content fast
Quickly upload SCORM and Tin Can files
Gamify your e-Learning strategy
Add exams, pass marks and surveys
Issue badges, credits and certificates
Track results quickly and easily at scale
Project Spotlight: Woodside
Learn how we've produced various e-Learning training packages to deliver key HSEQ systems, processes and cultural initiatives to Woodside's workforce. Visit Case Study.